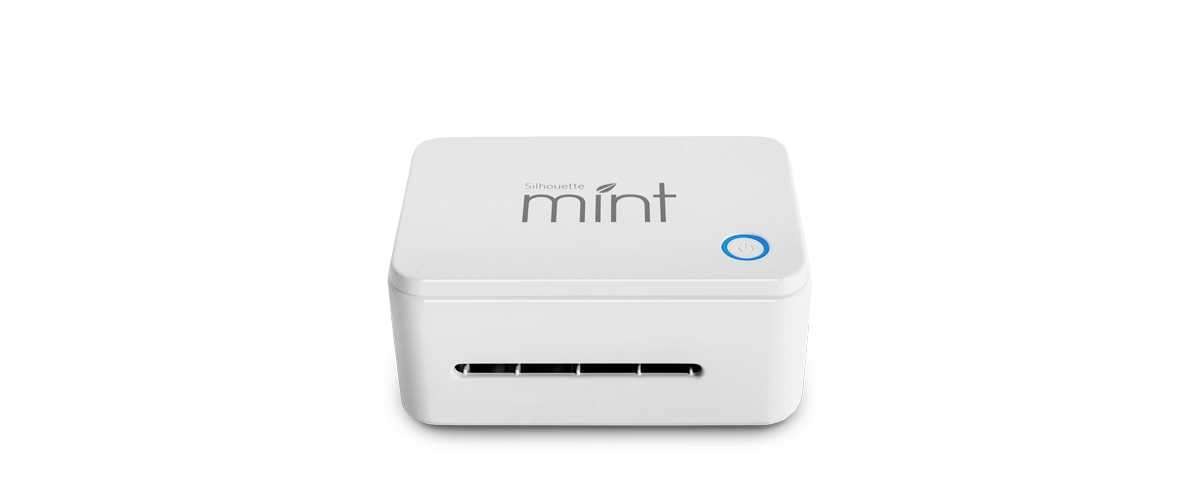 Silhouette Mint
The Mint is the most innovative machine we have at Silhouette. It differs from other members of the Silhouette family because it is not a cutting machine. The Mint is a custom stamp maker, and it will change the way you stamp. In four easy steps and less than two minutes, you can have a completely original, custom-made stamp. It is as easy as designing it, Minting it, inking it, and stamping it. Once it's inked, your stamp is good for 50+ stamps (but it often lasts a lot longer).



The Mint is small and takes up roughly the same amount of desk space as your smartphone. But don't let its size fool you. The Mint is powerful enough to create stamps sized anywhere from the size of a postage stamp to the size of an index card. And because you apply the ink directly to the stamp, you precisely control what color goes where when making multicolored stamps.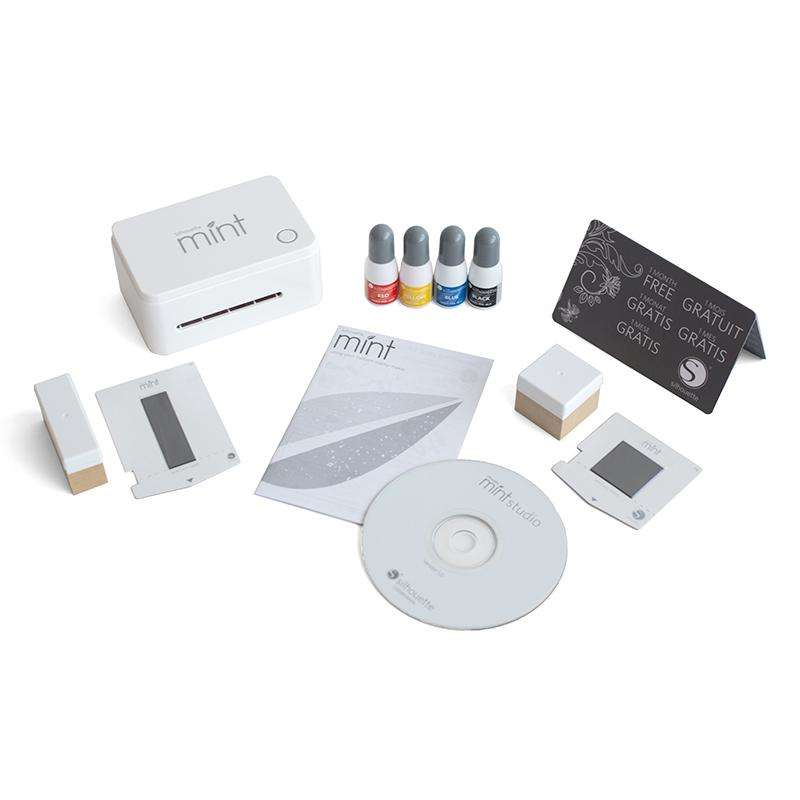 Specification
Product Specifications
2.25 in. x 4.75 in. x 3.25 in.
11 oz.

Max Stamp Size
45 mm x 90 mm
Full Specification
Bundle and Save
Bundle offer can only be used with purchase of a machine. Not valid with other promotions. Not compatible with other machines. Discount applies only on add on items.