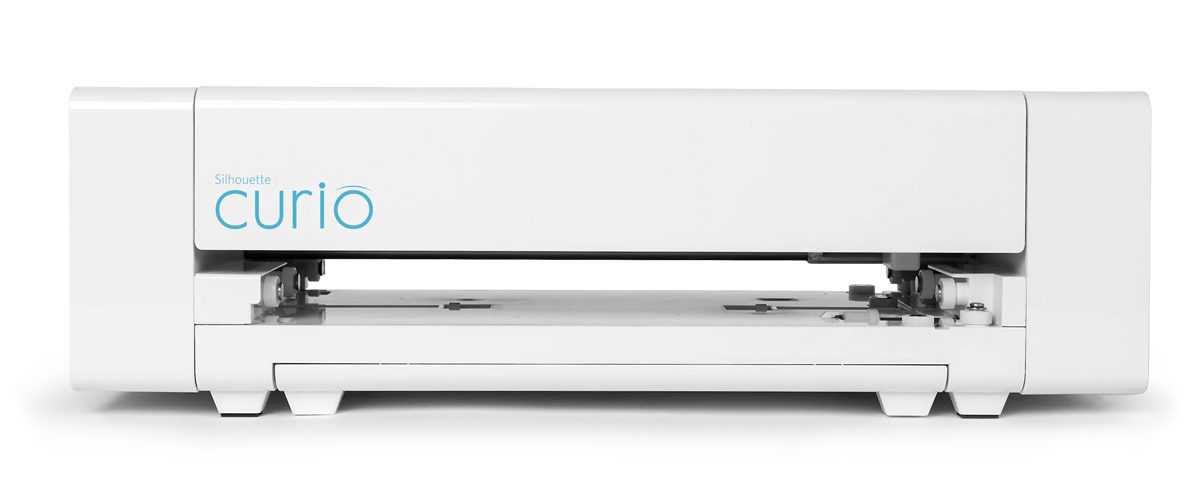 Silhouette Curio
Curio is the most specialized Silhouette machine because it gives you access to different types of media as well as giving you more effect options (like embossing or etching). Because of it's higher clearance level than both the Cameo and the Portrait, Curio can handle thicker media such as wood, metal, and chipboard. And while Curio is also a cutting machine like the Portrait and the Cameo, its emphasis is on embellishments and detail. The dual carriage means that you can perform two functions in one cut job, such as a score and emboss or a multicolored sketch.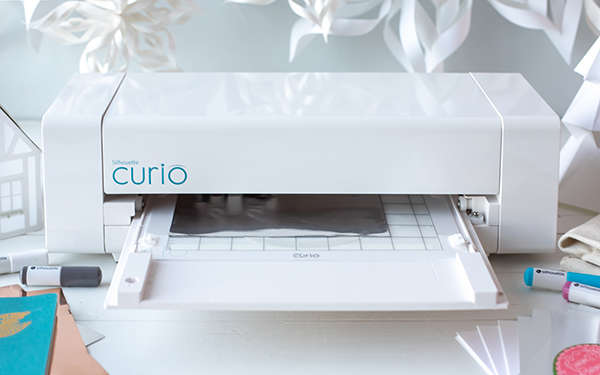 Specification
Product Specifications
5.5 in. x 17.25 in. x 7 in.
5.5 lbs.

Max Cutting Area
8.5 in. x 6 in. (with standard base)
8.5 in. x 12 in. (with large base)

Max Media Thickness
5 mm

Max Cutting Thickness
2 mm

Max Cutting Force:
210 gf
Full Specification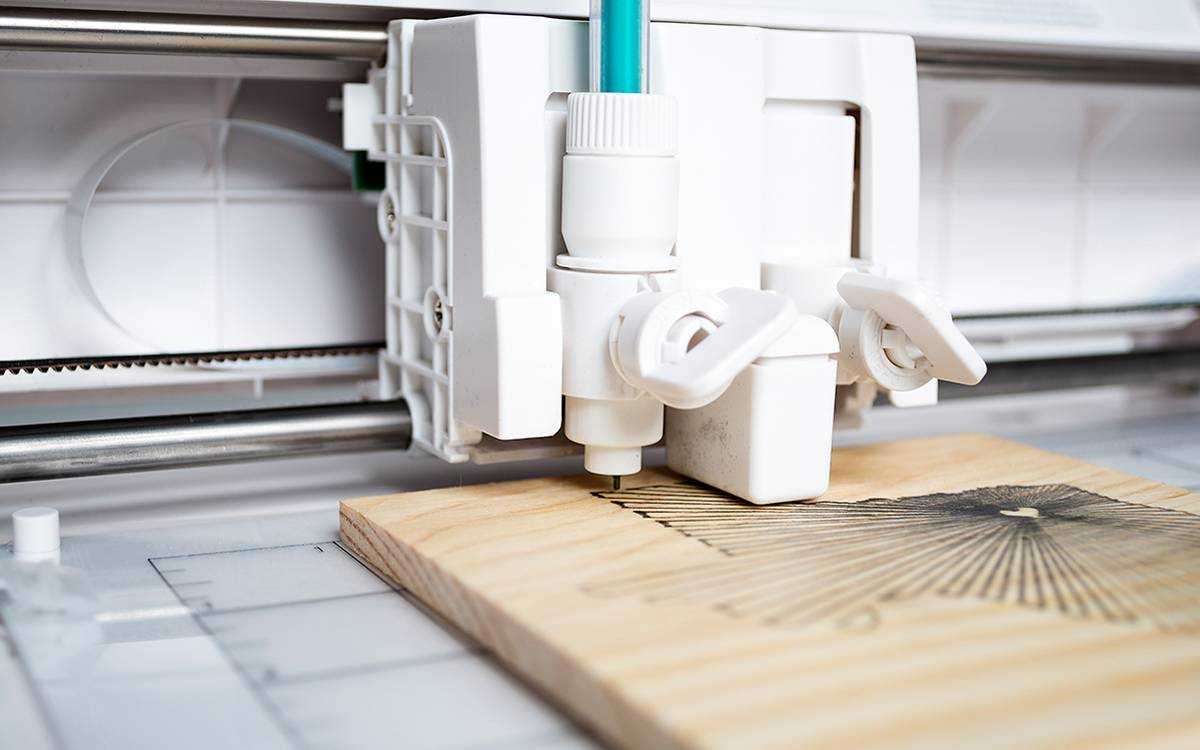 Increased Clearance Level
In order to accommodate more possibilities and more media, Curio has literally raised the bar. By creating more space between the bar and the mat, you can transfer your designs directly to new types of media. Your Curio can accept up to 5 mm, including wood, metal, and canvas. And Curio does this without sacrificing the same quality cuts that make the Portrait and the Cameo so effective.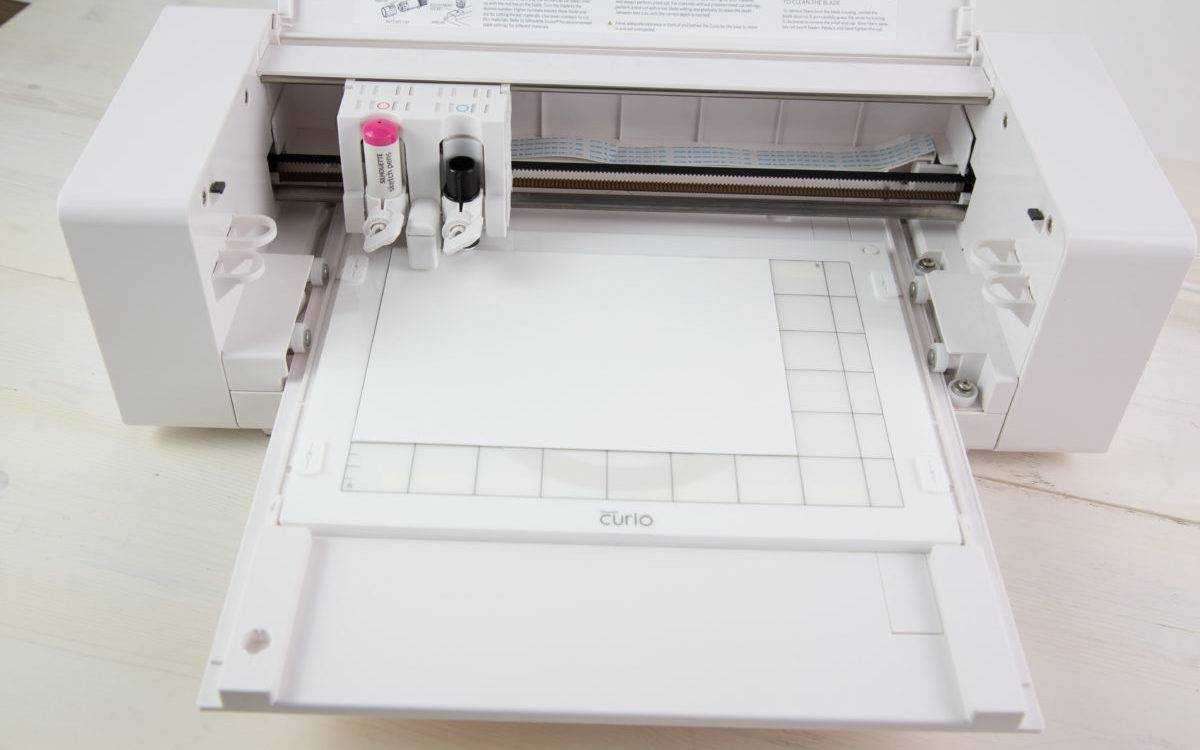 Precise Loading
One of Curio's greatest strengths is its loading mechanism. Because the base is solid, Curio loads the same every single time. This means that you can interrupt a cut job, pull out the base to examine your project, load it right back in, and resume cutting. This is especially useful when layering colors for multicolored sketches. Your design placement on the screen is exactly where it will be on the base, every time.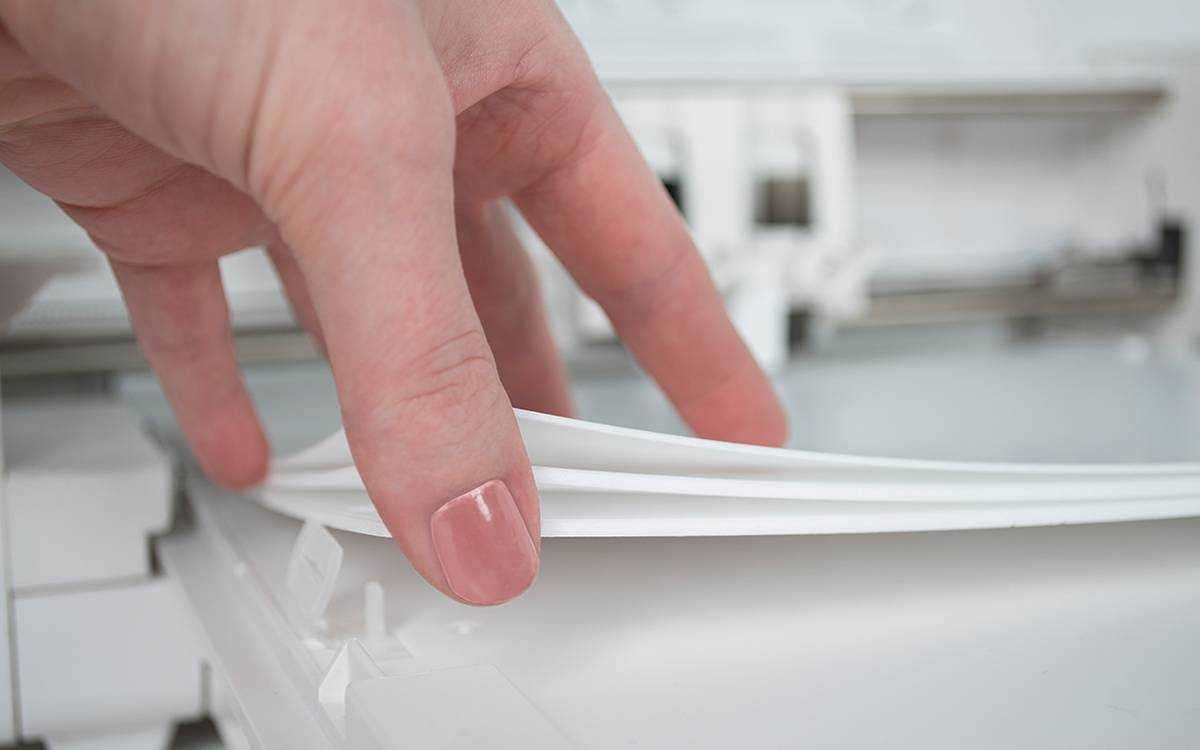 Curio's Platforms, Mats, and Base
The Curio can accommodate a wide range of materials by adding or removing platforms. The Curio comes with four platforms marked with either a "1" or a "2". For common material types, the Silhouette Studio® Send panel will indicate which combination of platforms you should use. For example, a platform setting of "3" would require both a #1 platform and a #2 platform since 1+2=3.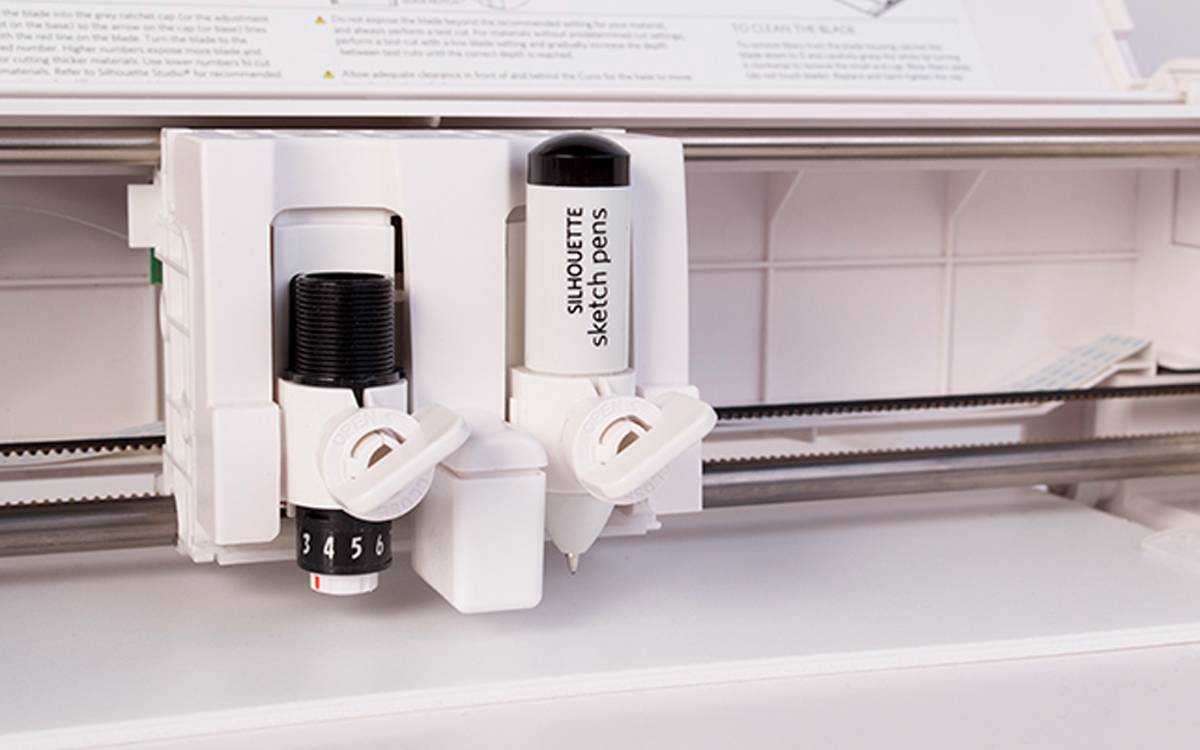 Dual Carriage
You can put two tools into the Curio at the same time! The first carrier is denoted by a red circle, and the second carrier is denoted by a blue circle. The Curio knows to do the action associated with the red circle first and the blue circle second. You can toggle between tools by clicking "Tool 1" and "Tool 2" in the Send panel.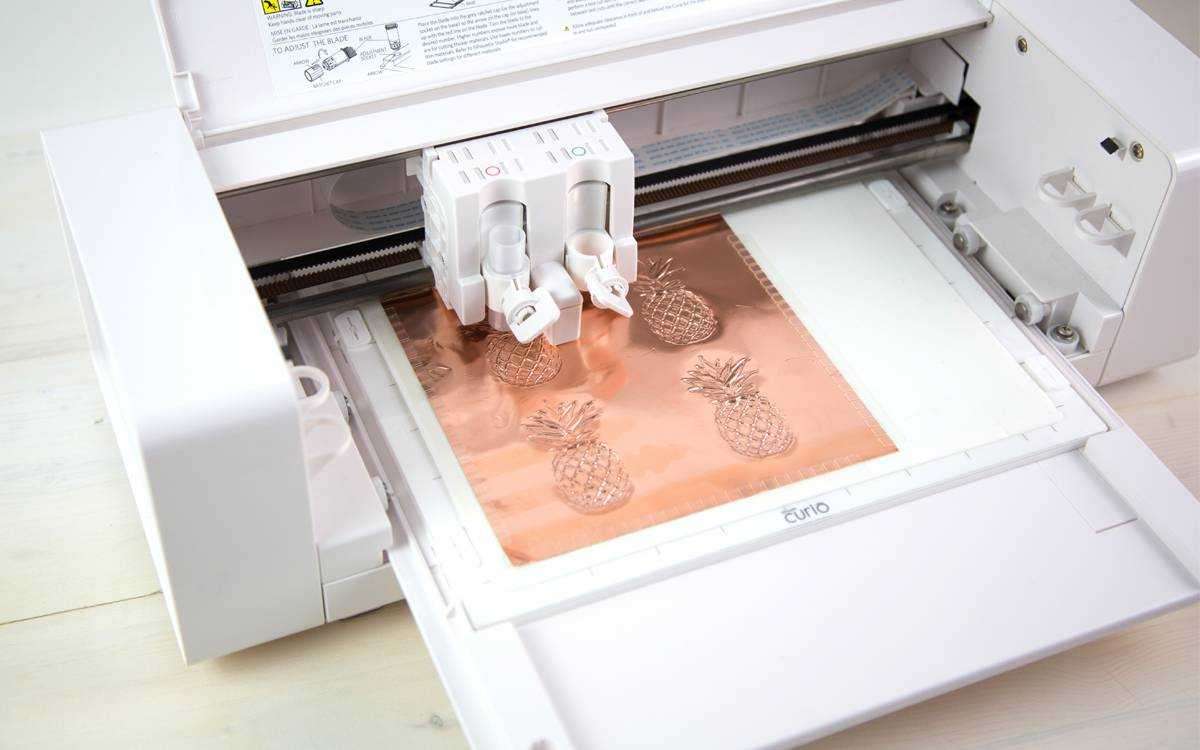 Embossing and Debossing
With your Curio, you can emboss, deboss, Score & Emboss, and Print & Emboss. You can use Silhouette Fine or Wide embossing tools to get unique and detailed raised lines on a variety of surfaces.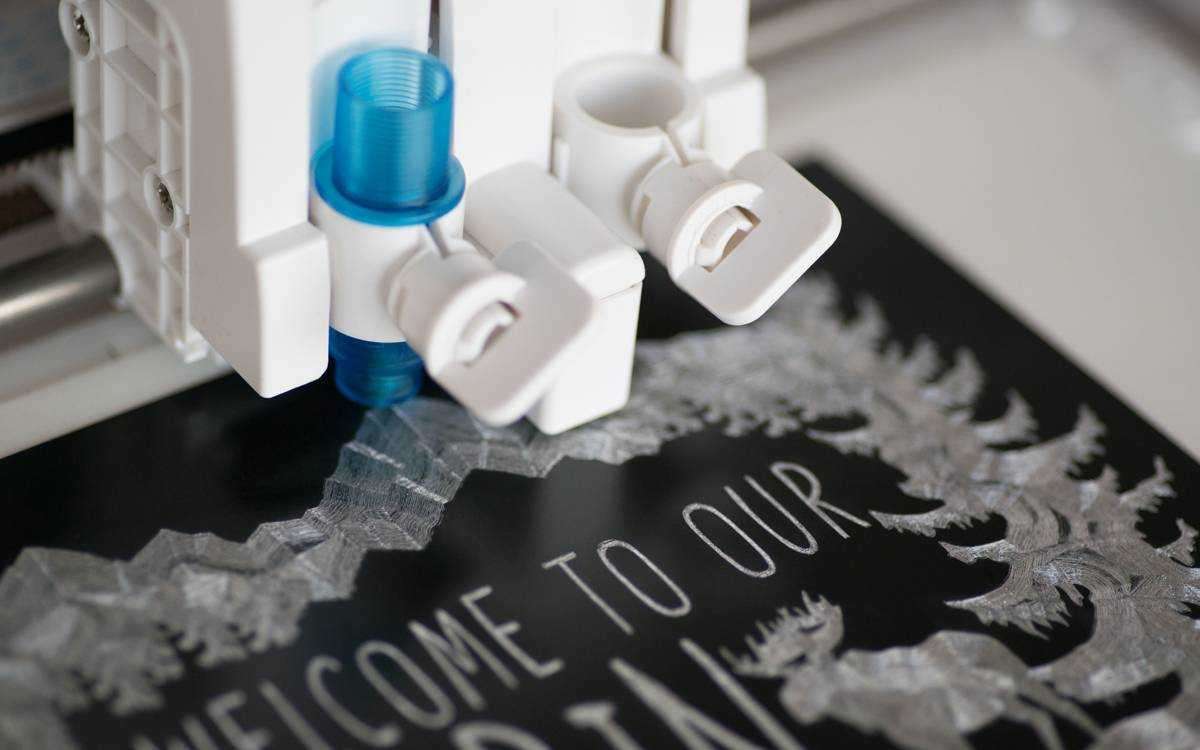 Etching with Curio
Curio's 5 mm clearance level means you can use materials that you can't with other Silhouette machines, like metal. With this feature, new crafting options are available. The Stippling & Etching tool is meant to accommodate these possibilities. You can etch designs for home decor, personalize pet tags, create custom jewelry, and much more.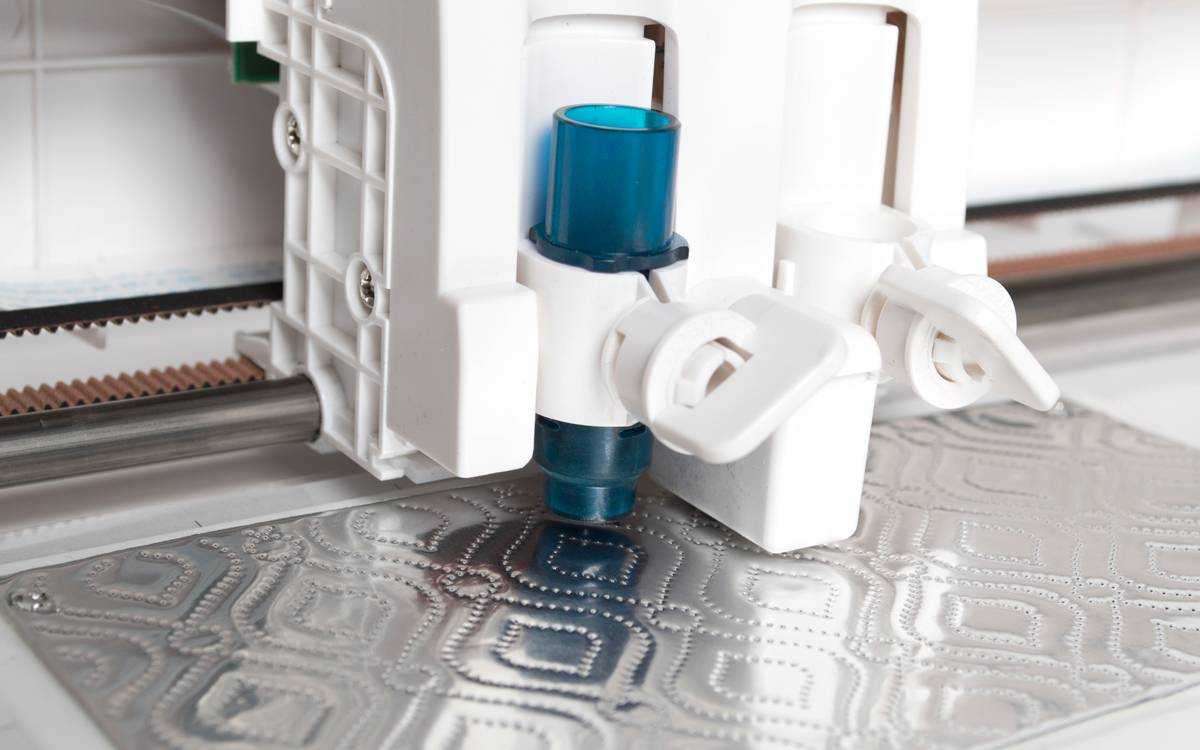 Stippling with Curio
Stippling is a way of creating a drawing through the use of dots instead of a continuous line. Curio performs this effect with the Stippling & Etching tool on thin metals or with a felt-tip pen or marker on paper.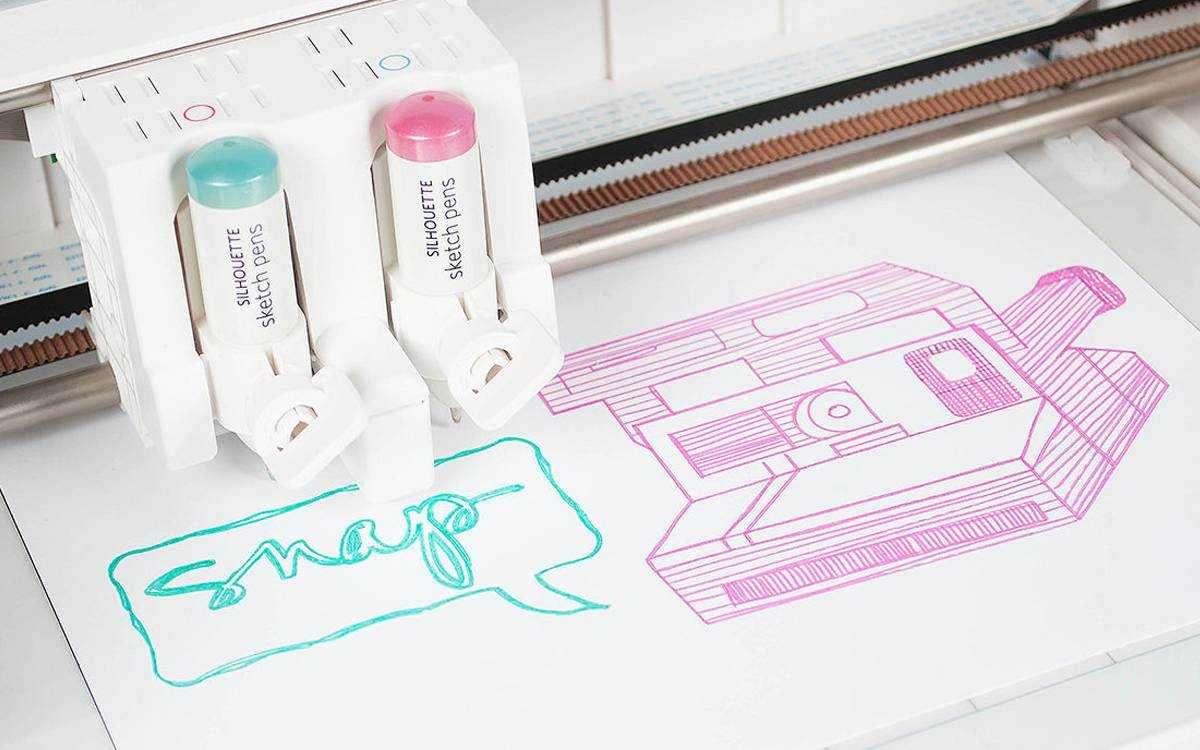 Sketching with Curio
Sketching with Curio is amazing because you can use two colors at once in the dual carriage. Plus, you can unload your design and load it again perfectly to draw more or with additional colors because Curio uses a solid base that loads the same every single time.
Software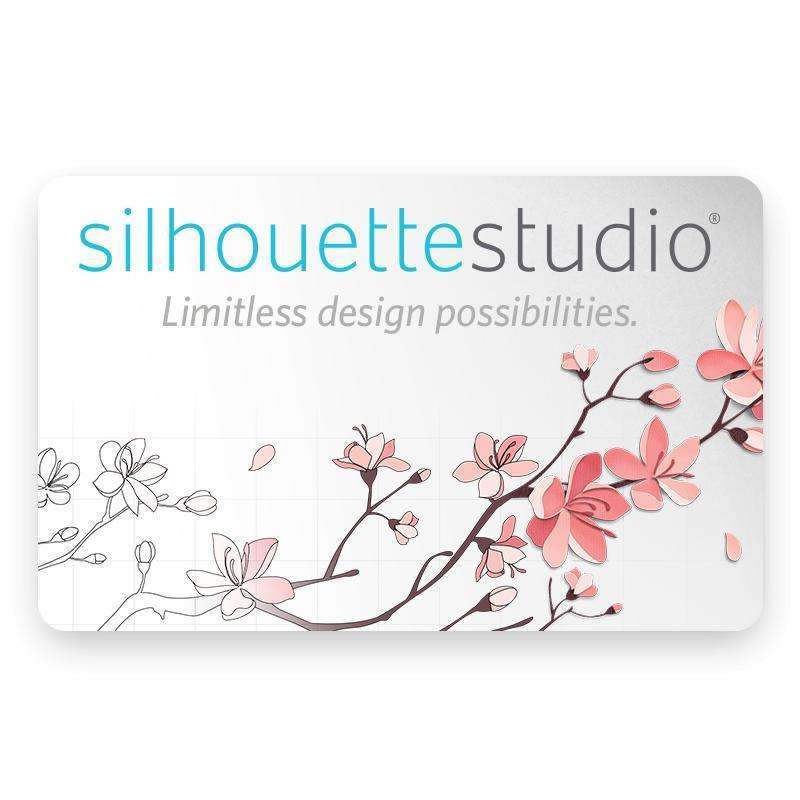 Blades and Mats
First Project Starter Kit
Silhouette Curio
Bundle and Save
Promo Code: 10BundleCURIO
Bundle offer can only be used with purchase of a machine. Not valid with other promotions. Not compatible with other machines. Discount applies only on add on items.